Global School
Everyone wants an exciting, brighter future! So whether you want to learn English and French for Higher Education, a successful career or better social skills, we can help you get there. But at The English and French lessons we go further, not just giving you language skills but giving you a language for life.
Our Advantages
"We don't just promise, we do the work!"
Experience in education
experienced English and French language teachers will tutor you. You'll be surrounded with like-minded people from all over the city who are committed – like you – to learning English or French the right way and you'll be able to make friends as well.
We support you until the last moment
with The English and French lessons you can expect more. We'll go beyond your expectations and work with you to understand your ambitions and aspirations – the real reasons why you're dedicated to learning. Whether that's helping to write your CV, apply for Higher Education or even find a job – we're here to support you, in a life-changing way.
Featured Courses
English language
General english
Summer course
IELTS preparation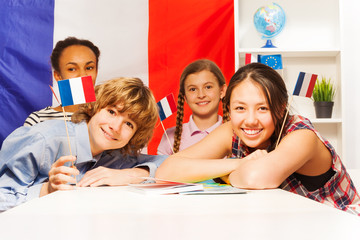 French language
General french
Summer course
TCF/DELF/DALF Preparation
Other languages
Turkish Language
German Language
Italian Language
Spanish Language
Russian Language
Education Is Of No Use If It's Just
A Collection Of Academic Qualifications.
Get in Touch
For any question, or request for quote, or simple information, leave me a message, we will answer you very quickly.
Address
Kaoula Mokhtar Ayouf - Global school (Route Cité Administrative) - Jijel, Algeria
Operating Hours
All Days: 8:00 AM - 9:30 PM